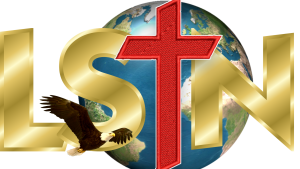 Welcome to the Living Strong Television Network, a beacon of hope, information, and inspiration, brought to you by Whosoever Will Outreach Ministries
At Living Strong Television Network, we are committed to delivering the most up-to-date news from around the world while simultaneously providing spiritually uplifting, family-oriented programs and stories. Our mission is to create a platform that enriches lives, uplifts spirits, and brings people closer to their faith, all while keeping them informed about the ever-changing world around us.
Our Vision
To Illuminate Minds and Nourish Souls while Living Struggle Free With the Cross
Who We Are
Living Strong Television Network is a subsidiary of Whosoever Will Outreach Ministries, a non-profit organization with a deep-rooted commitment to serving the community. Our journey began with the vision of spreading the message of love, unity, and faith through the powerful medium of television and live streaming.
What We Do
News That Matters: In a world where information is constantly evolving, we strive to be your trusted source for up-to-date news from sources around the web. Our dedicated team work tirelessly to bring you the latest stories that impact your life, your community, and our world. We understand that knowledge is power, and we empower you with accurate, unbiased, and comprehensive news coverage from numerous platforms.
Uplifting and Inspirational: Beyond the headlines, Living Strong Television Network is your destination for programming that nurtures your spirit. We offer a diverse range of spiritually uplifting content, including sermons, testimonies, and discussions that encourage you to explore your faith journey and find hope in the midst of life's challenges.
Family-Centered: We believe that the family is the cornerstone of society. Our family-oriented programs are designed to be enjoyed by viewers of all ages. From heartwarming stories of resilience to educational shows that stimulate young minds, we're here to foster stronger family bonds.
Our Commitment to You
Integrity: We uphold the highest standards of integrity. Our news is presented without bias or sensationalism, providing you with the facts you need to make informed decisions.
Faith: Our faith-based programming is rooted in love, compassion, and the teachings of Christ. We aim to bring you closer to God through engaging content that encourages reflection and spiritual growth.
Community: We are more than just a network; we are a community. We welcome your feedback, ideas, and stories. Your involvement makes us stronger, and together, we can make a positive impact on the world.
Join Us in Our Journey
We invite you to become a part of our community and share in our mission to make the world a better place through knowledge, faith, and unity. Whether you're seeking the latest news, spiritual guidance, or heartwarming stories, Living Strong Television Network is here for you.
Thank you for choosing Living Strong Television Network as your source for news, inspiration, and family-focused content. Together, we can live strong, informed, and faithful lives.
Contact Us
If you have any questions, feedback, or partnership inquiries, please don't hesitate to reach out to us. We value your input and look forward to connecting with you.
Living Strong Television Network P.O. Box 363 Ridgeland, SC 29936, co*******@li************.com
Connect with Us